In this tech-savvy world, we are never satisfied with our latest electronic gadgets. It's our inner fickle urge that drives us to buy the newer version available in the market. The advanced features, impressive designs and newer technologies pull us towards them.
But, what about the old smartphones?
You would definitely not like to stock up your old smartphones in your drawer. Thus for a hassle-free resale of your phone, you must be looking for an online platform to make a profitable deal on your handset.
Listed here are some of the sites that you can choose to sell your old mobile handset at.
Cashify: If you thinking on how to sell my phone for best price, then here comes the best option. This Delhi-based company is working flawlessly with the purchase of old gadgets under profitable deals for the sellers on their platform. You need to select your device and enter the present conditions of your phone. After analysis, you get to see a quoted price based on the current market condition. If you agree with the price, then schedule your pickup and get instant cash at the time. You even get to choose your payment mode as per your wish.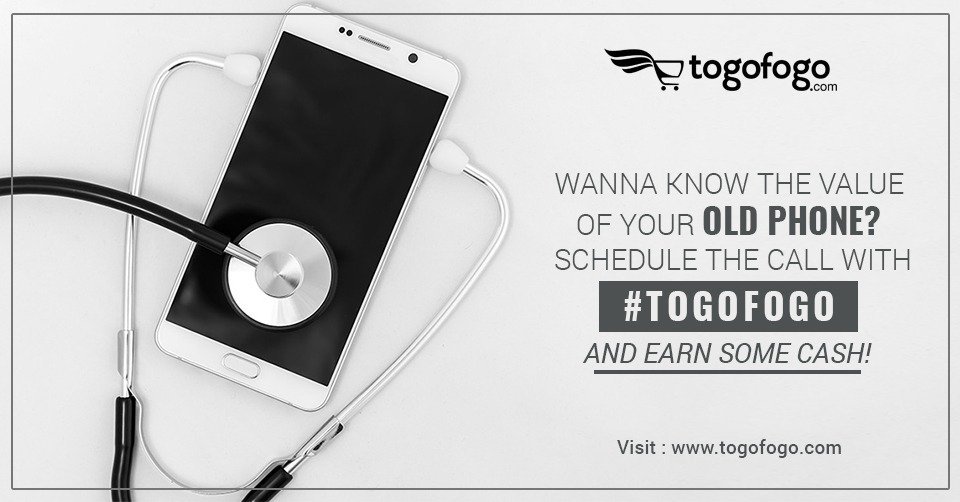 InstaCash: Another of popular platforms, the name says all about your instant cash payment at the time of sale. You can make the sale for your bulk deals as well if you have a stock of old smartphones. Their service is extensive and is spread to a number of cities which makes it easier for people to connect with them. The sale operation is similar to other sites thus making it easier for the customers to make a deal.
Togofogo: With their services available in major cities, Togofogo is a noted site to sell your old smartphones at attractive prices. They purchase their phones and offer an ideal price as per the phone's condition and market situation. With a thorough quality check and testing, they sell the refurbished, box-opened and certified smartphones to the buyers.
Budli: Another website that accepts used phones for a lucrative amount is Budli. By entering your phone model, you can get the related price for it. After accepting the quote, you will be given a shipping label that you need to paste on the parcel within which you will pack your phone with other documents. After your phone is shipped and delivered, the seller's money will be funded within 24 hours.
Moswap: It is also the site that offers to buy your old smartphone at some designated price. But other than the traditional sale, Moswap also offers some extra discount if the seller can avail a discount coupon from different coupon sites. IPhones, Android or iPod are some of the devices that you can sell to it.
Shop Clues: Adding another platform to the list of many, Shop Clues is also a reputed platform where you can sell your old phones for an assured price. Going through the same process of selecting your device and getting the guaranteed price, the seller gets to have his money within 2-3 days after pick up.
Recycle Device: A simple online platform that purchases your old smartphones, tablet, I phone, iPod and gives an assured resale price for it. The placement of your resale request and the entire transaction system is similar to other platforms. The payment will be made on the spot if your mobile's condition is found to be equivalent to what you have filled in.
Karma Cycling: Started in 2013, Karma Cycling has grown up to be a prominent trade-in operator and redistributors of mobile devices in India. The main objective of this organization says that a useless device for one could be useful to some other. Their focus also relies on the e-waste that is being dumped in our environment, which could be efficiently used for resale.
They have three stages of work: Trade-In, Re-Use and Recycle. Recycle is done for those devices that are in no condition to get repaired. Karma Recycling works across 24 cities and accepts over 3000 models of working or non-working phones that are in existence. You can also choose the type of payment method for your resale phone.
Atteroboy: This is the first recommence platform in India that allowed the sale of old smartphones and tablets. They provide a secure solution for the sale of your old smartphones, set a buyer who is agreeable to your phone's condition and settles the right price. They are also involved in recycling of e-waste that is unknowingly causing harm to the environment.
These are plenty of options available where you can sell your smartphones easily especially on the websites like Togofogo and many others. Just choose the platform where you would like to sell and earn a profitable amount for your phone.