Using Android Apps on PC is a common practice nowadays. A number of Android Emulators are available for this purpose. They allow you to enjoy Android Apps with their amazing features on your PC. BlueStacks is one of the most used and Best Android Emulator as listed by TechinReview. Most of the people use this platform for playing games. Despite of it's Amazing features, people look for it's alternatives because it consumes a lot of RAM and can slow down your PC. However, it is still better than many other Android Emulators.
There are a lot of Android Emulators which can be used as alternative of BlueStacks. But I have sorted out only few Latest Android Emulators which have stunning features and are best for use. Moreover, these Emulators do not consume a lot of RAM and are quite safe to use. Their stunning features make them significant among others.
Best Alternatives For BlueStacks
Following are some Best Alternatives for BlueStacks which can help you to run Android Apps on your PC;
1. YouWave
Youwave Android Emulator can give you a better experience than BlueStacks. This Emulator is free of cost. However, it's paid version is also available which costs approximately $30. The most important thing about Youwave is that it will not slow down your PC. Youwave have a lot of features but here only a few are discussed;
Runs on Windows XP/Vista/7/8/10.
Supports multi-players in games.
Supports Android 5.1
2. Andy
Andy Android Emulator provides an easy approach to Download and use Android Apps on PC. In fact, it provides a user-friendly interface. Andy is best Emulator is best for gamers. It is known for it's better performance and compatibility. Some features of Andy are listed below;
Runs on both Mac and Windows.
Supports external Joystick for games.
Provides connection between desktop and mobile.
3. Remix OS Player
The third name on the list is Remix OS Player. It is the most advanced emulator available. Remix OS Player requires at least 3 GB RAM and 8 GB internal storage. The best thing about it is that it allows you to run multiple applications at once. Following are some features of Remix OS Player;
Runs on Windows 7/8/10
Good for Gaming.
Allows multiple applications at once with great efficiency.
4. MEmu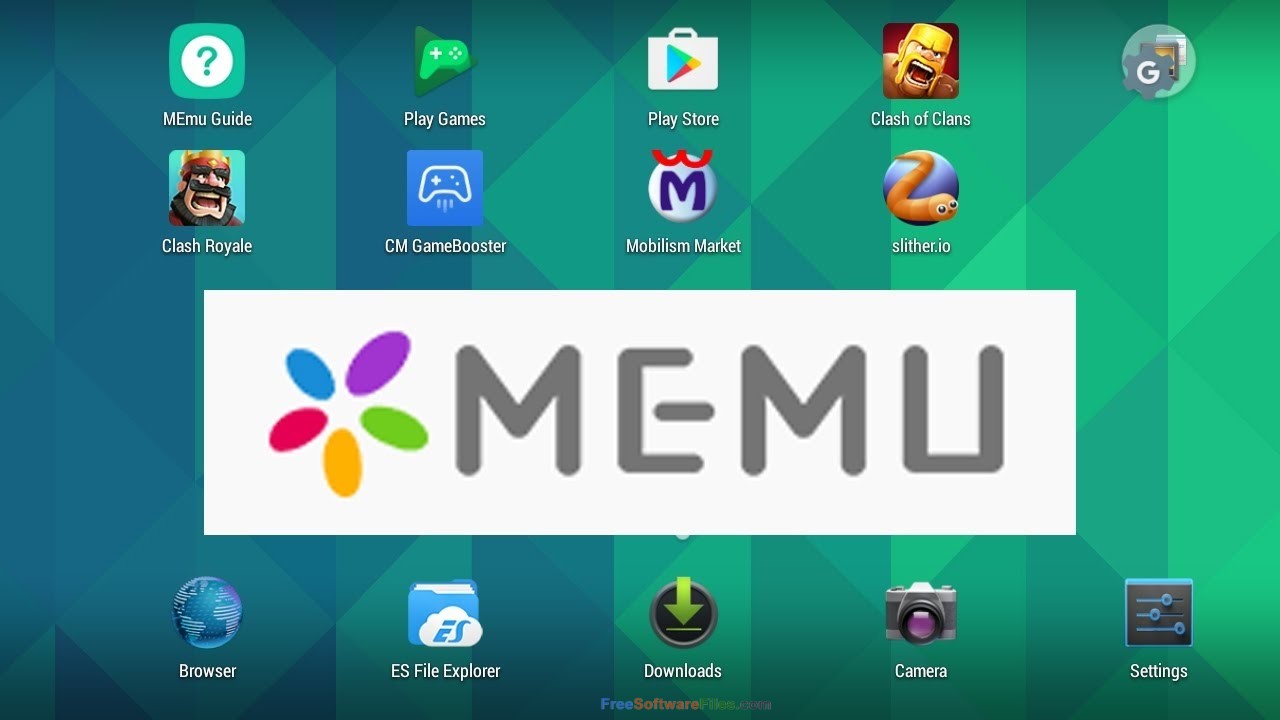 MEmu is another great android emulator which gained a lot of attention recently. Unlike, BlueStacks it do not requires BS Tweaker to change IMEI no. and device ID. However, everything in MEmu is Built-in, you will only have to approach settings. Following are the features of MEmu Android Emulator;
Allows file sharing between Android and windows.
Supports keyboard and joystick for better gaming.
Fast APK installation.
5. Genymotion
Genymotion with it's easy to use and fascinating interface is one of the best alternative for BlueSatcks. Being small in size it do not consume much RAM as that of BlueStacks. It is not free but you can get it's free version from some websites. Genymotion is available for the most versions of Android. However, it runs smoothly on each version. Some main Features of Genymotion are mentioned below;
It works more efficiently and with greater speed than any other Android Emulator.
Provides User-Friendly Interface.
It supports many versions of Android.
Conclusion
From the information mentioned above, you can easily choose a Best Android Emulator according to your requirement and system capability. All the above mentioned Emulators are great in their features and properties. I hope that they can give you a better experience than BlueStacks. Although, BlueStacks have a few flaws but still it is among the list of Best Android Emulators, you can also try it for experience.